Ballunatics - The Second Dimension
A downloadable game for Windows
A four-player vertical platformer, where you compete (and cooperate) with your friends to be the first to reach the moon.
Double jump or roll your way up through a bizarre world, reaching higher than any completely round animal has ever gone. You will need the help of at least one of your friends, if any of you are going to make it all the way.
This game requires controllers when playing.
Due to it's control scheme, this game can be played using only your right hand!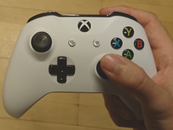 CREDITS:
Art - Emanuel Axelsson
Programming, Music & Sound - Magnus Jakobsson
The design of this game is based on the original "Ballunatics", available here!
Download